I chatted with Jess White last Friday lunchtime about the Women In Tech meetup again for my Twine Radio podcast.
After getting back to the Tech Nottingham Slack #general channel, Tom asked how I chose the people for the podcast. It's made me take a step back and remind myself where I was, what I was doing and who, in no small part, was responsible for this.
I've mentioned before that the idea for Twine Radio came from being part of the Nottingham Tech community and being inspired by the Christmas Party that Tech Nottingham organised two years ago.
At each Tech Nottingham event Andrew Seward reminds us of the driving force behind Tech Nottingham is principally to "make Nottingham a better place to live and work in technology". And the call to action is to talk to one another, to share ideas, meet new people, make new connections.
So as I was reflecting on recording another Twine Radio podcast, I reminded myself I was doing just that. Going out and meeting new people, recording their stories and helping them spread the word about more opportunities to do all of the above.
It's not that Nottingham wasn't already the host of some of the UK's best tech talent. It's not that Nottingham wasn't full of people doing creative and interesting things with technology. It's not that we weren't blogging & sharing things individually.
However, it's in no small part through his enthusiasm, energy and passion that Andrew Seward has lit a fire in the hearts of those who have heard his "call to arms".
And to hammer home the point, on the same day, Andrew was out and about spreading the word at Experian and then London.
Heading over to the Experian offices today to talk about the #Nottingham tech community and then to London with @MrsEmma & @InvestNott

— Andrew Seward (@MrAndrew) June 9, 2017
This was hot on the back of last Monday's City AM piece where Andrew reminded us that "we've created this by working together".
Let's just pause and remind ourselves that Friday was Andrew's birthday. He was like "nope, no celebrating for me, I need to go out and network & spread the word for Nottingham!"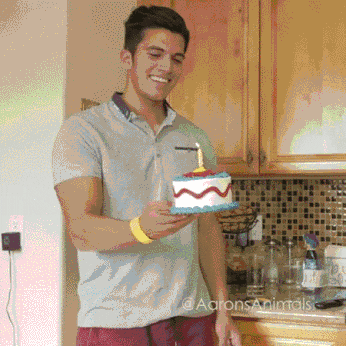 Thank you Andrew for all the inspiration, hard work & dedication that has made us come together in ways we'd never have thought of. Long may it continue. You are a true asset to Nottingham and we're lucky to have you fighting our corner.